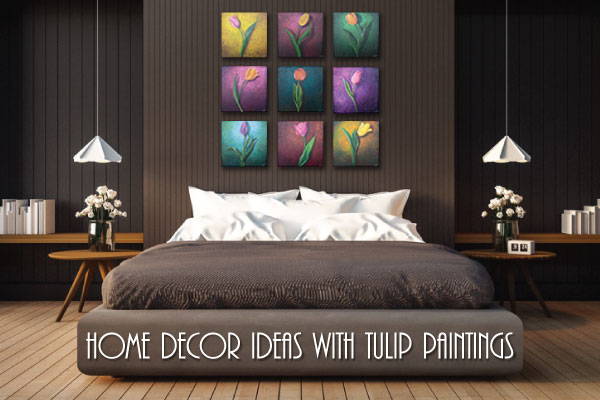 Make a statement with my vibrant coloured tulip paintings
Looking to add a bit of colour punch to your home décor? The colours I have used for my Tulip painting range will breathe fresh life in your neutral coloured walls. Or if you would like a pop effect, paint your wall black for a striking contrast. Imagine these beautiful colours on dark or light toned timber walls or on stacked stone feature walls.
The size of these original paintings is 12 x 12" (300 x 300mm). I have used stretched Monte Mart cotton canvas as its surface and Winsor & Newton acrylic colours for painting. The stretched canvas is 38mm thick and has a string at the back, so it is ready for hanging. However, if you would like to add more elegance, I would recommend getting them framed to suit your wall colour and rest of the décor.
Being in square format, they can be nicely arranged symmetrically or asymmetrically to form various patterns. I have put together some examples to give you a better idea.
Display ideas with tulip paintings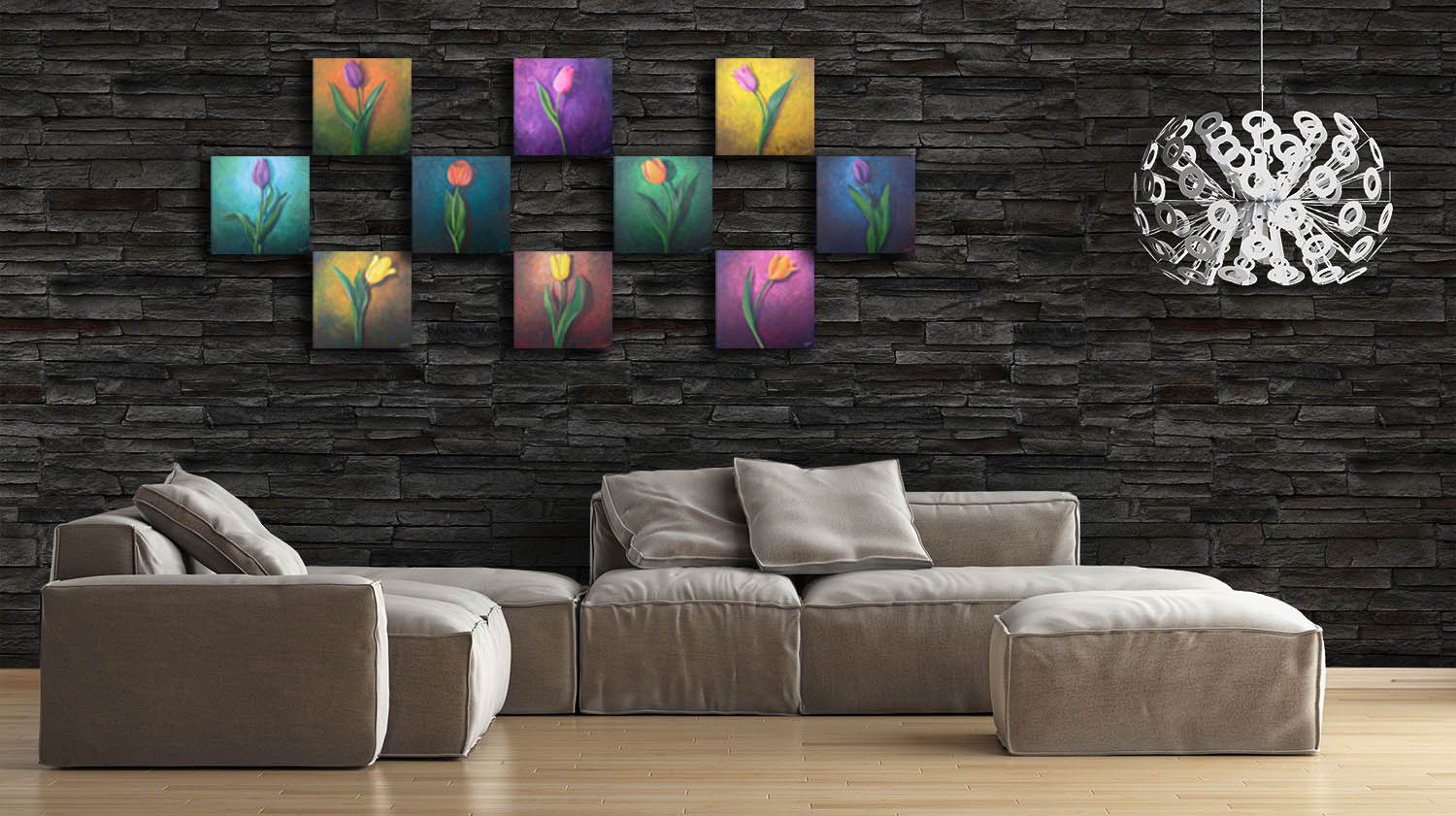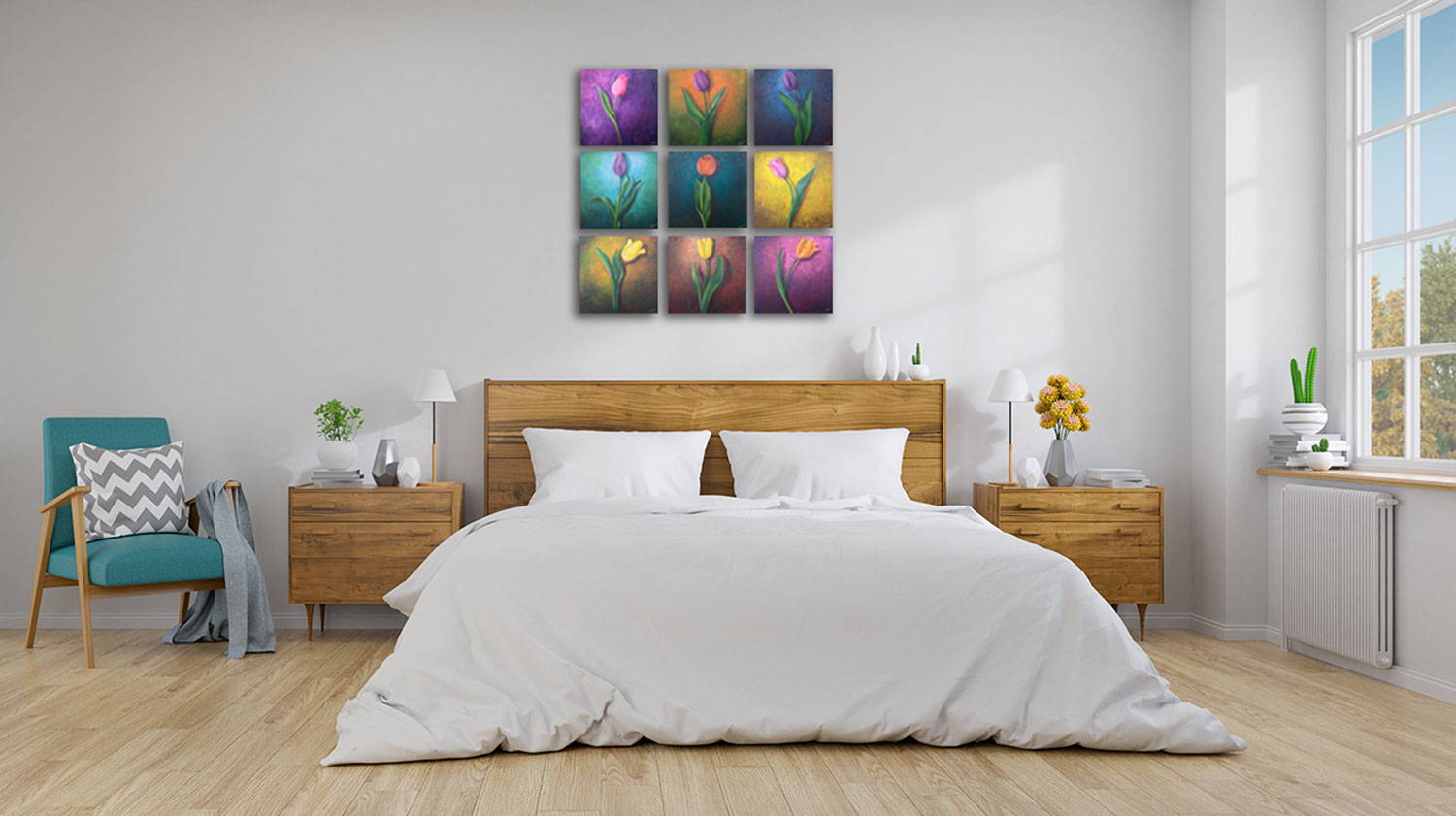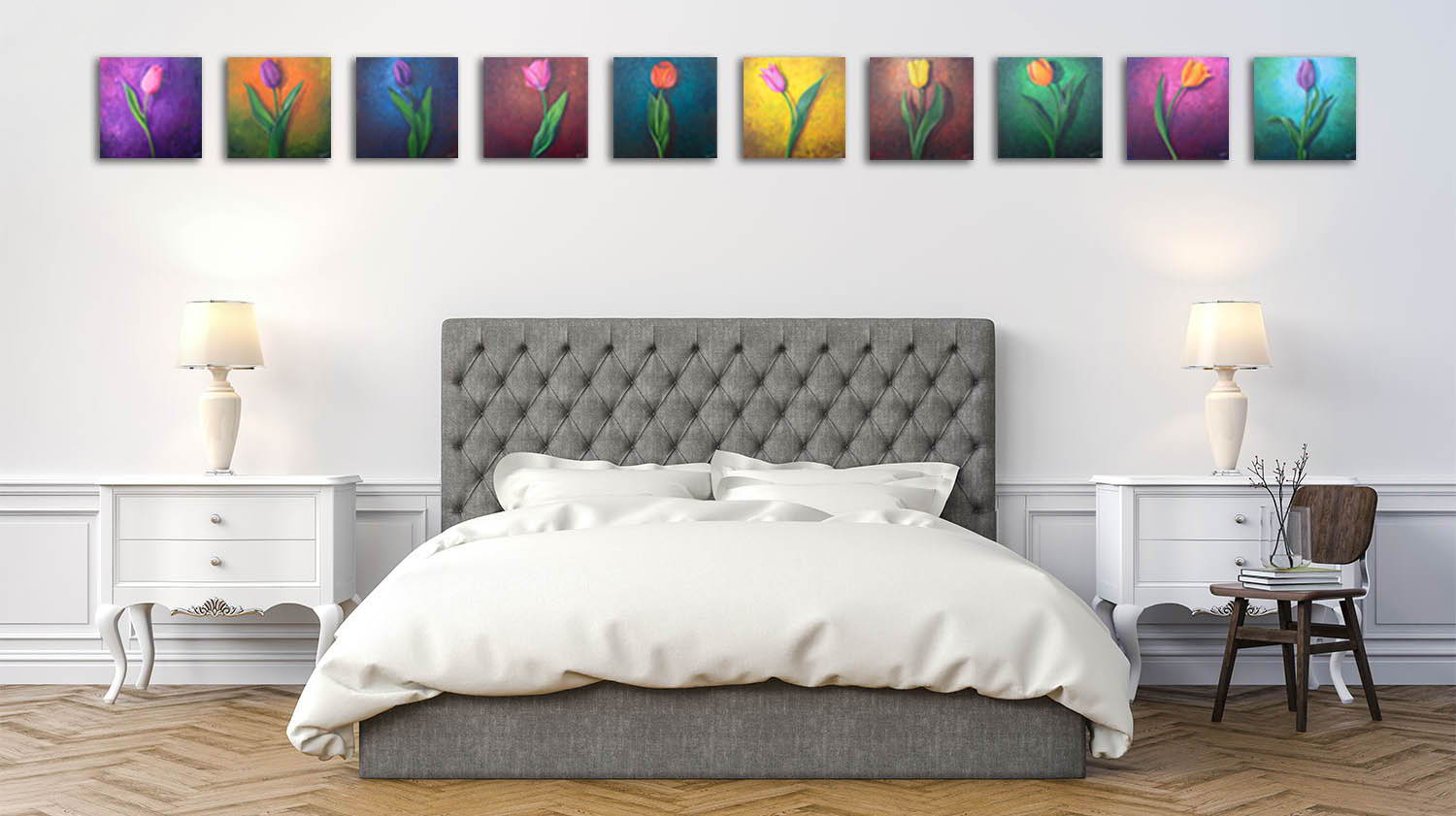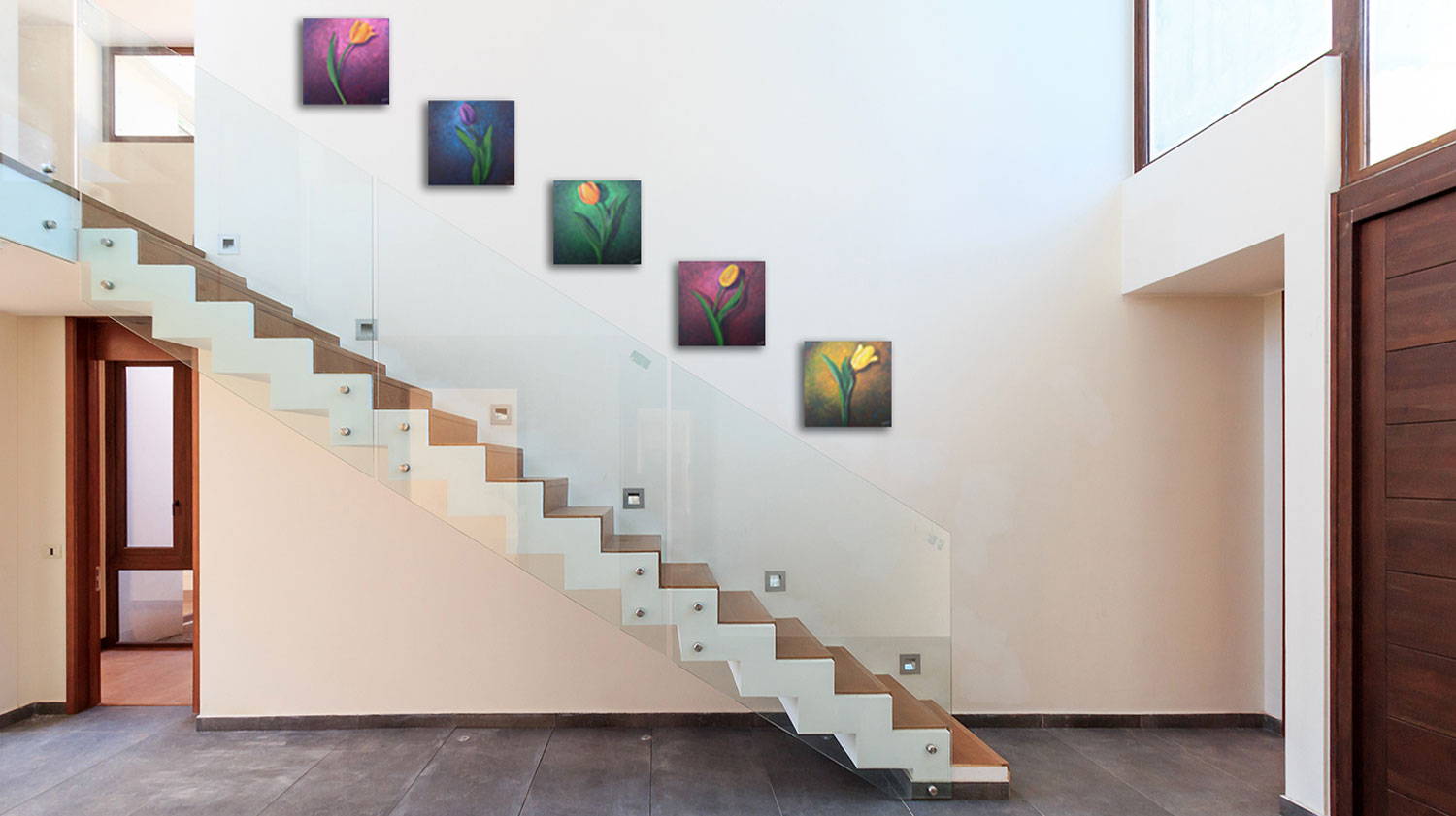 Want a custom made painting?
If you like this idea for adding some colour to your home, but would rather have something of your choice, I will be more than happy to work with you to get it done for you. Click the button below to send me an email.