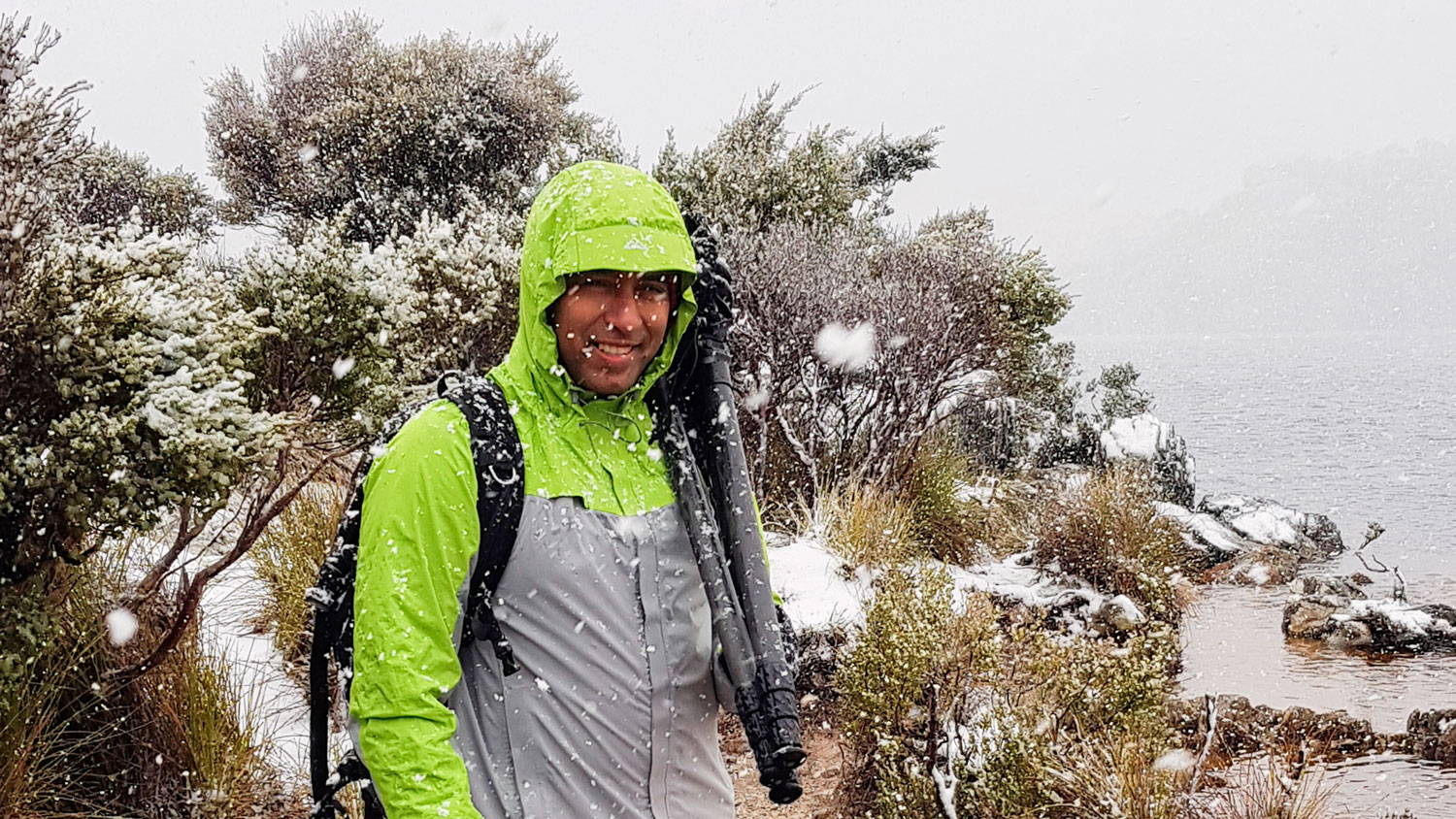 Unexpected snowfall at Cradle Mountain, Tasmania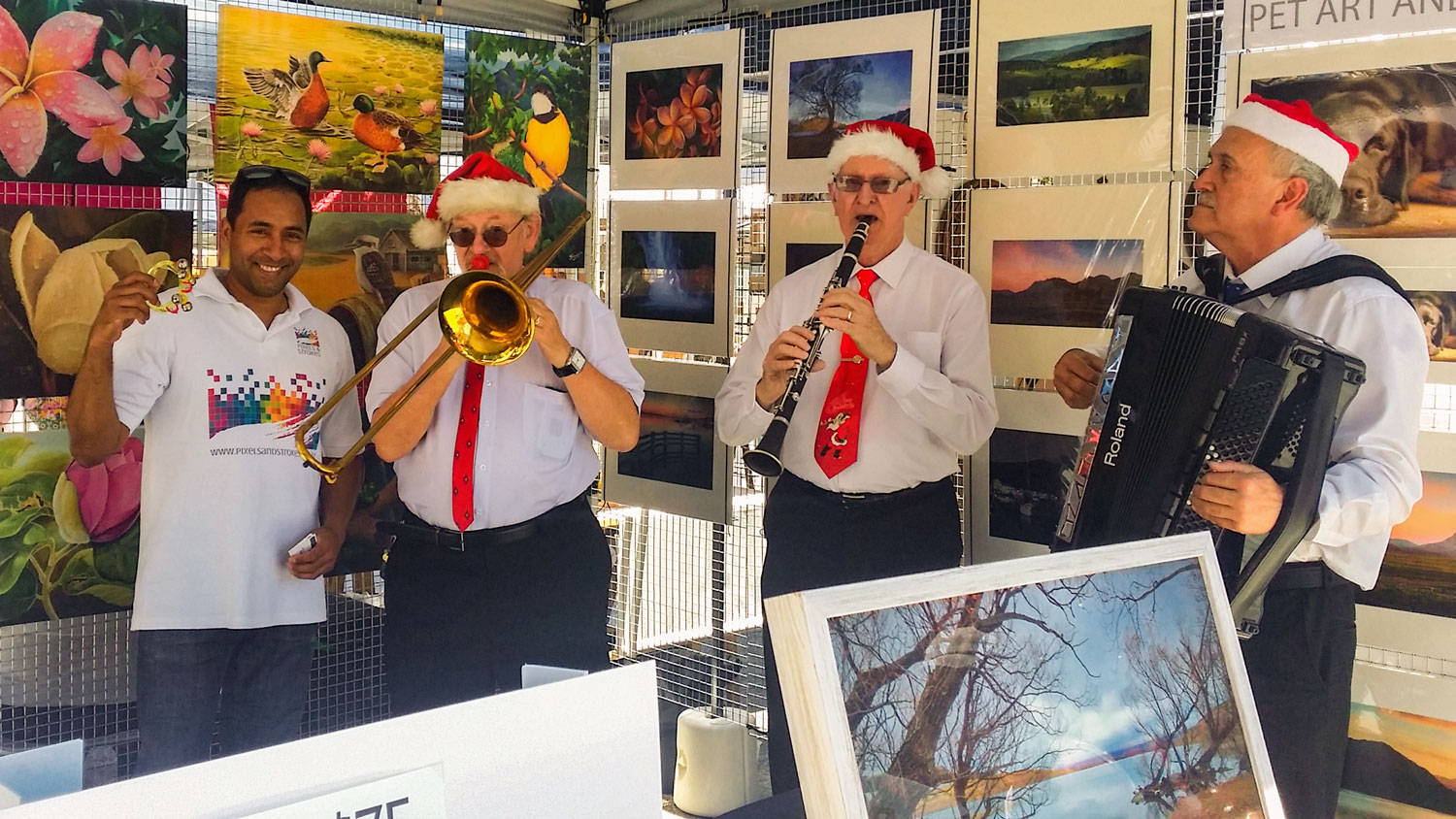 My Christmas market stall outside Brisbane City Hall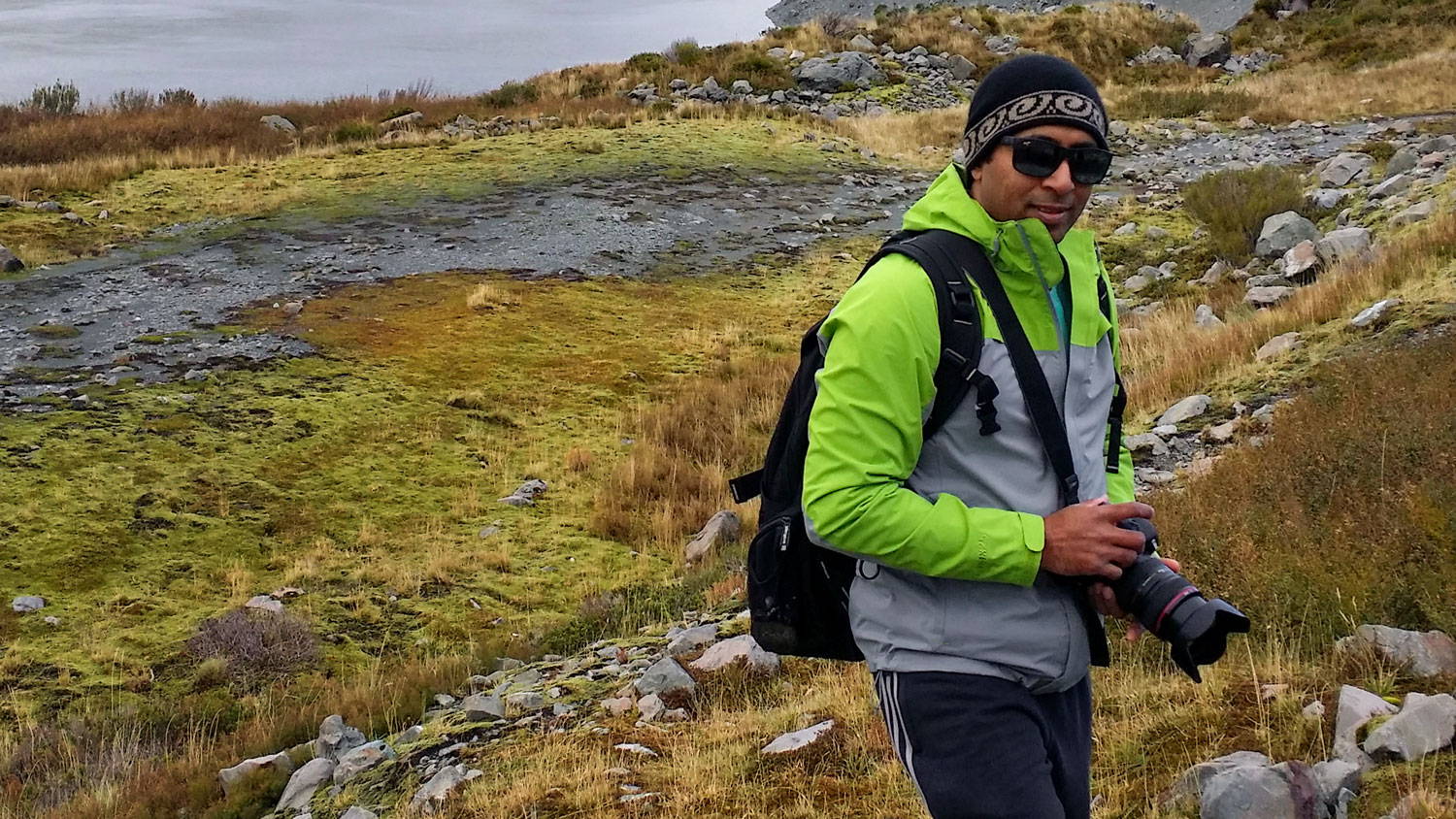 Photography trip to Mt Cook National Park, New Zealand
Keeping business owners happy
---
Winner 2021 - "Brookfield Show" - Best Feature Animal subject Award
Finalist 2020 - "Stanthorpe Art Prize" by Stanthorpe Regional Art Gallery, Stanthorpe, QLD
Finalist 2020 - "Petite Pieces" by Aspire Art Gallery, Paddington, QLD
Winner 2019 - "Brookfield Show" - Best Feature Animal subject Award
Finalist 2019 - "Lethbridge 20000" by Lethbridge Art Gallery, Paddington, QLD
Finalist 2019 - "Rotary Art Spectacular" by Brisbane Rotary, QLD
Finalist 2019 - "Petite Pieces" by Aspire Art Gallery, Paddington, QLD
Finalist 2018 - "Lethbridge 10000" by Lethbridge Art Gallery, Paddington, QLD
Finalist 2018 - "Petite Pieces" by Aspire Art Gallery, Paddington, QLD

International Garden Photographer of the Year - Breathing Spaces Category - Highly Commended
Birdlife Australia Photography Awards - Special theme "Honeyeaters" - Highly Commended
Photographer of the Year 2018 by Panasonic / Australian Photography - Landscape - Highly Commended
Photographer of the Year 2018 by Panasonic / Australian Photography - Wildlife & Animal - Commended
Better Photography - Revealing Nature 2018 - Silver Award
Better Photography - Classic Landscapes 2017 - Silver Award
Better Photography - Exotic Travel 2017 - Silver Award
Better Photography - Revealing Nature 2017 - Bronze Award
Photographer of the Year 2016 by Panasonic / Australian Photography - Landscape - Commended
Bachelor of Advertising (Goa College of Art - Goa, India) - 2000
Master of Communication Design (QUT - Brisbane, Australia) - 2002
Diploma of IT (Surina Russo Institute of Technology - Brisbane, Australia) - 2003
Master of IT (Griffith University - Brisbane, Australia) - 2004
2005 - 2017 - Worked in the advertising design industry
2017 - current - Working as an Artist, Photographer & a Freelance Designer (trading as Pixels & Strokes)

---
Carolyn Edlund - Artsy Shark
Featured Artist on Artsy Shark website - by Carolyn Edlund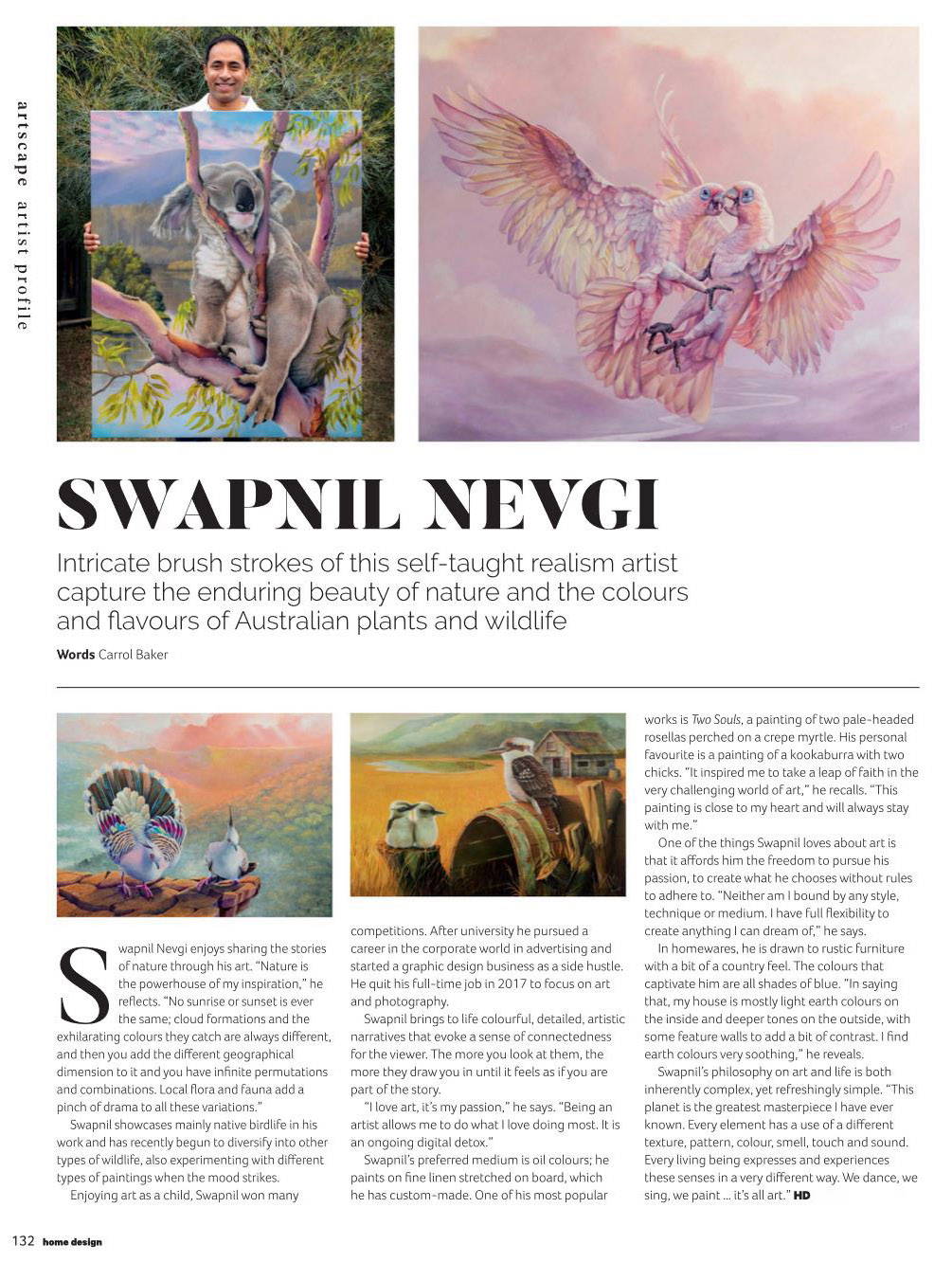 I am an Australian artist living in Brisbane, Australia. I was born in the beautiful coastal town of Goa, India. Creativity and art have been my passion since childhood and to enhance that I moved to Brisbane in 2001 for higher education. I have qualification in advertising, design and IT and worked in the corporate world for 10+ years. I gave up full time employment in 2017 to focus on my passion for art. Now I operate my own business in design, art and photography.
Nature intrigues me and I really enjoy capturing wildlife and landscapes on canvas. I am passionate about nature conservation and aim to promote the significance and beauty of wildlife and nature through my art. Realism is my preferred style of art, however I also enjoy working with other styles of painting from time to time.
I spend a lot of time absorbing the elements of nature and photographing references that help me create my paintings. This process not only helps me gather references but also helps me learn about the natural environment and capture the mood of nature that I can translate into my painting. I create my artwork with realistic intricate details to bring the story of nature to life as I experience it.
I use high quality art material for my paintings. Most of my newer paintings have been created using Langridge oils and mediums which are handmade in Melbourne. Some of my older paintings were made using Windsor and Newton acrylic colours and mediums. I also use Faber and Castell Polychromos pencil colours to create drawings. All surfaces I use for my oil and acrylic paintings are made of extremely high quality linen or polycotton canvas and usually they are custom made to the requirements of my artwork.
FREQUENTLY ASKED QUESTIONS
I am based in Moggill, Queensland, Australia. A beautiful semi rural suburb about 20 kms west of Brisbane CBD. You should definitely visit Brisbane if you haven't yet... you'll love it!
Do you do commission work?
Yes I do. However whether I will accept the commission job or not will depend on the subject of the commission and time availability based on the size and complexity of the work. Please contact me to discuss your work further.
I am interested in finding out more about your work. Can I see your work in person?
You're more than welcome to come and see my work in person. Please note that I am based in Moggill, QLD and only show my original art at my house . It is not feasible for me to bring my work to you as some of my best work is quite large in size. Unfortunately, I do not have a brick and mortar shop that you can visit either. If you are interested, you can contact me via email or Facebook / Instagram direct message and we can set up a convenient time for artwork viewing. I will provide the street address details once we have discussed this further.
Do you have a Fine Art degree?
The answer is yes and no. I do have 'Bachelor of Fine Art (BFA)' degree which I completed in Goa, India in 2000. However this degree was majoring in Advertising studies and not Fine Art. I did get to learn basics of design e.g composition, colours and some illustration skills during my BFA studies, which I consistently apply to my art and photography. I have never done any official art degree and am self taught when it comes to my paintings and photography. My 'About Me' page has all details if you would like to know more about me.
Do you only work on nature and wildlife subjects?
No, I do work on other subjects. However nature and wildlife are my favorite subjects to work on.
Sometimes I do markets organised by Brisstyle Inc. in Brisbane. Please join my newsletter and follow me on Facebook and /or Instagram if you would like to know when I am doing one. I will usually share that info on one of this media channels.
Have you done any exhibitions?
I have been a part of number of competition / group exhibitions. I am yet to have my own art exhibition, which I am planning to have within the next year. I am currently working on paintings for the same. If you would like to know more about it, please join my newsletter and follow me on Facebook / Instagram as I will share the details as soon as I have further information.